Children's fences, also known as children's safety fences, play fences, and safety fences, are mostly made of plastic or wood materials, and are mainly used to provide a safe and interesting space for infants or children from 6 months to 12 years old. Freeing mother's hands is conducive to cultivating children's independent ability, thinking ability and concentration. At the same time, avoid accidental injuries caused by children playing freely.
Children's fence material:
There are two common materials for children's fences on the market: plastic and wood, and plastic-made children's fences have become the mainstream products of children's fences because of their advantages of light weight, no color, reliable quality, and combination. Children's fence structure: the mainstream children's fence on the market
Most of the bars are composed of door bars, fence pieces, and game bars surrounded by clips, and users can freely combine the size and style according to their needs.
Try to keep the baby in the sight of the mother, even if the design concept of the children's fence is relatively safe, in order to avoid the accidental injury of the baby to the greatest extent (for example, the baby puts the inexplicable small things in the mouth), the mother should try to make the baby as much as possible. in their own sight.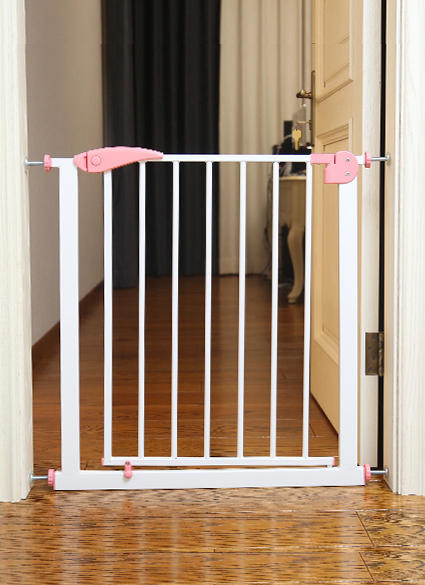 Taizhou Raul Children Products Co., Ltd.
is a professional manufacturer that designs and sells children and pets safety protection products. As a famous China baby safety stair gates manufacturers and baby safety stair gates suppliers ,We firmly stick to the principle of producing high-quality products and offering a well-considerate service. We work for children safety protective equipment in a complete field. For example, baby safety gate, safety window, pet isolation bar, extension bar and other baby safety products. We have nice fence type mold and strong supply capacity. Our products sell well at home and abroad. Our brand is Linz. We provide our clients with OEM/ODM, wholesale baby safety stair gates , retail and other services.