As children grow up, safety in the family is also a concern of parents. Generally, the baby will start to crawl, and parents will choose to buy a children's play gate, and enclose the baby in the fence, so that they can carry out activities more safely. But playpens aren't always safe. Parents should also consider comprehensively when purchasing.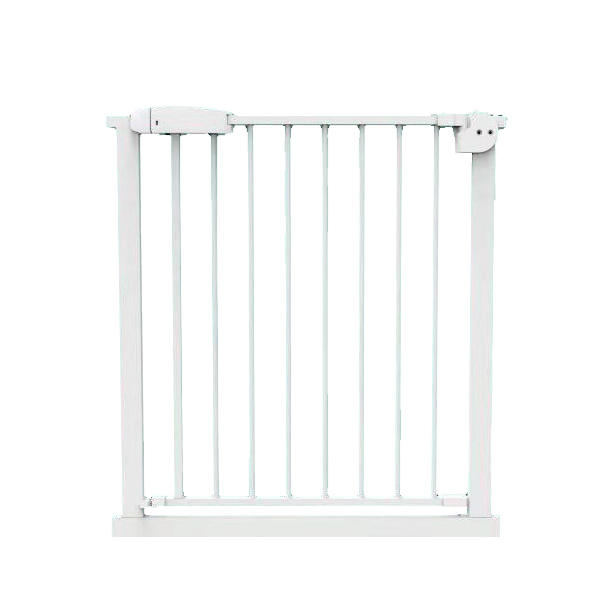 In fact, when purchasing
baby safety gates
, parents should pay special attention to the material of the fence. At present, the materials of fences on the market are mainly plastic materials and wood materials. The choice of choice should be non-fading, light in weight, and reliable in quality. This also helps to avoid accidental injury to children caused by the fence. So what are the good aspects of children's play gates?
Liberation adults
Placing your baby in the playpen greatly reduces the chance of accidents. Let the baby move freely in the fence, adults can achieve liberation, and can carry out some other activities, such as daily sanitation cleaning, laundry and cooking, etc. But still don't let the child out of our field of vision, so that if there is an emergency, we can also handle it.
nurture baby
The children's play gate gives the baby an independent space, and the baby can move freely in this space, which is conducive to promoting the children's divergent thinking, hands-on ability, crawling ability, etc. At the same time, these are also very helpful for the baby's intellectual development, and promote the improvement of the baby's multiple abilities.