Safety - safety is paramount
When it comes to things related to children, now my reaction is whether it is safe or not. This may activate a certain attribute of me. I am really afraid to hold it in my hand.
For the safety fence, first of all, he can't have a problem himself, he can't pinch the child, or the hole is not suitable, the hand can't be inserted in and out, or the hand can be easily pinched at the splicing.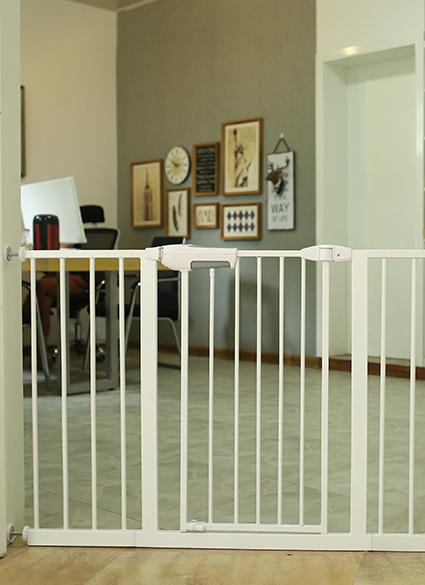 Reliability - can't be pushed down
Whether it is a bed fence or a
children safety gate
on the ground, it must have a relatively high stability. The child was arched and arched eight months ago, and he felt a little jumping forward when he climbed. Baby I don't agree.
Visibility - keep baby in sight
When building a fence, you should also pay attention to the baby always appearing in the line of sight to avoid unexpected accidents, so the fence needs to be transparent, otherwise in the kitchen or going to the bathroom, you cannot see the children near the fence at a glance.