Material: Window guards can be made from different materials, including metal, plastic, and mesh. Choose a sturdy and durable material that can withstand the weight and force of a child.
Size: Measure your windows accurately and choose a window guard that fits your window size. Window guards are available in different sizes and can be adjusted to fit a range of window sizes.
Installation: Look for a window guard that is easy to install and comes with clear installation instructions. Some guards can be installed without drilling or damaging the window frame.
Design: Choose a window guard that complements your home's design and doesn't obstruct the view from the window.
Safety certification: Look for window guards that meet safety standards and are certified by a reputable organization.
Removability: If you plan to remove the window guards when your child is older or when you move, choose a guard that is easy to remove and doesn't leave damage or marks on the window frame.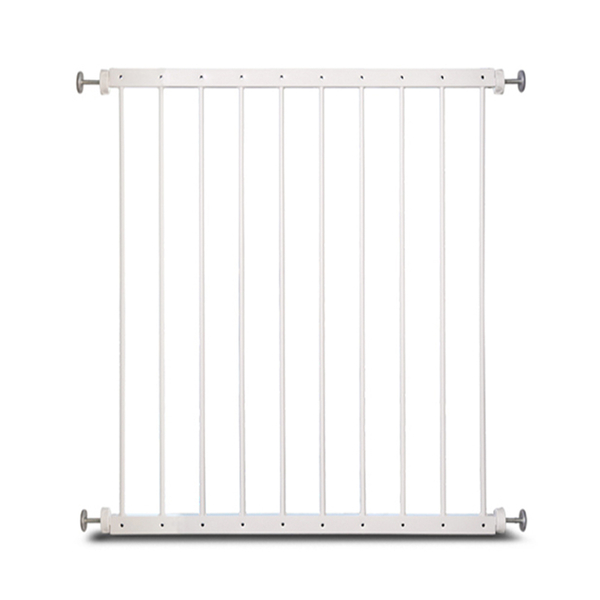 Main Features:
Punch-free installation
Model:SW-001
Material:Iron+ABS Plastic
Application:Window
Height:80cm
Installation Width:78-86cm(1pc),87-145cm(2pcs),151-200cm(3pcs)201-250cm(4pcs)
Certificate:SGS, EN1930:2011, EN71
Package detail:2 pcs/carton
CTN Size:76X4.5X82.5cm
N.W./G.W.:5.2kgs/6kgs
20FT QTY:2240pcs
40GP QTY:4550pcs
40HQ QTY:5500pcs